30 minutes of what? Here is your Quote Action for the day.
By
Casey
on June 14, 2011
Here's your "QuoteAction" of the day: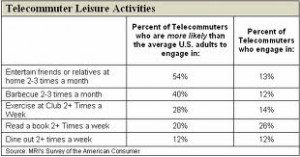 "What we do during our working hours determines what we have; what we do in our leisure hours determines what we are."
Entrepreneur, George Eastman
Your action for today is to devote at least 30 minutes to a leisure activity.
It is so important that we have some fun in our lives.  This is a great reminder that we all need to take a bit out out of the hectic day to day and at least have a bit of fun.  I thought this image was kind of interesting.
Have an extraordinary day!
Give someone an AWESOME day!!